About Us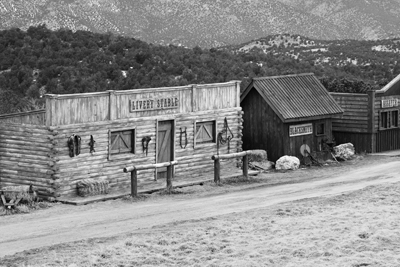 Liverystable.net launched in the spring of 2007 with the goal of becoming the best horse website on the internet. Liverystable.net is owned and managed by horse owners who have successfully used the internet to buy and sell horses, and we understand the needs and interests of horse riders worldwide.
While there are many sites out there who offer horse classified advertising, Liverystable.net features a pinpoint search so buyers can locate the exact type of horse they are looking for. When you are looking for a horse to buy, it is discouraging when you can't navigate the site to find horses in your area or price range. Liverystable.net makes it easy to find and view only the ads you're interested in, communicate with the seller, and narrow your search to locate the perfect horse.
If you are planning to sell a horse, there's no better way to get the price you want than to place an ad on Liverystable.net. Your horse is instantly visible to a world of interested buyers, and there are no commission fees, no work on your part to get the horse ready for a sale, and you have a chance to communicate with potential buyers and find out what kind of home and future your horse will have.
For those of you who are happy with the horses you have, check out our other great features! Liverystable.net is dedicated to providing professional training tips, covering a wide range of horse topics in our forum, and working to help everyone enjoy their horses to the fullest. When transportation was limited to horses and the railroad, the livery stable was a vital part of any town, large or small. People in town for the day, or those who did not have their own horse and carriage would hire one from the livery stable. Anyone looking to buy a horse would ask around at the livery stable. The local livery stable was much like today's coffee shops...filled with old timers or those who wanted to hang out and visit the day away, the livery stable was the place to be. You could go to the livery stable for advice, friendship, farrier services, trading and bartering.
Though the livery stable is a thing of the past, you can find all of the above with a simple click of your mouse....at Liverystable.net . We have a Forum where horse owners can congregate to chat, offer advice, ask questions, and share ideas. Visitors can browse through our classified ads for horses for sale, stallions at stud, dogs and pets, trucks and trailers, farriers, boarding stables, and all kinds of horse supplies. You can advertise your own horse or tack and have buyers nationwide view your ad. We're keeping the livery stable alive, right here online!
Thank you for visiting our website. We hope you return often and pass the word along to your friends who have horses---Liverystable.net is the newest and neatest place for horse talk online!