January 3, 2010
If you haven't taken the time to click the banner and read about our big promotional giveaway…here's the scoop. From January 1st, 2010 to March 31st, 2010, all paid, photo ads will be automatically entered into a drawing for a saddle rack from Saviorsaddlerack.com! Please click the Savior Saddle Rack link to learn all about these wonderful saddle racks, click here to place an ad on Liverystable.net.
Savior Saddle Racks are a very high quality item and we are proud to be able to provide this opportunity. We expect that anyone lucky enough to win one will be extremely pleased with them. If you don't feel lucky or don't have an item to advertise at the moment, feel free to contact Jeff at Savior Saddle Rack and he can tell you how you can get one of your own.
Thanks to everyone and good luck!
Posted by admin @ 1:14 pm
Filed under: saddle racks, savior saddle rack, sell a horse


December 31, 2009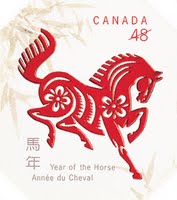 If you're reading this it means you've made it through another year and it's 2010! The Chinese Zodiac calendar has a sign for the horse and some years are termed "year of the horse" I personally don't believe in astrology, and for me, every year is "Year of the Horse"!
If you are a person who likes to make New Years Resolutions, I'm sure I don't have to tell you this, but make some involving your horses. But this year, make them attainable and realistic. Keep in mind that if you can't go for a ride do to time or weather constraints, there's still lots of things you can do with or for your horse. If you don't have a couple hours for a trail ride, just halter your horse and take it for a walk for 15 mintues, work on respect, trust, spacing and reading your cues. The exercise and time together (which equates to horse training!) will help both of you!
It's easy to find reasons why we didn't do something, and if you're like me, getting started is the hardest part. So many times, there is something that we dread starting or going someplace, but once we're there it often turns out to be the highlight of the week.
On a business note…watch Liverystable.net and our horse blog closely the rest of this week. We will be announcing a promotional contest that will be running for the first three months of 2010. You won't want to miss this! Hint…Your saddle may thank you for it!
Posted by admin @ 8:31 am
Filed under: horse training, saddle racks